The Elevate Experience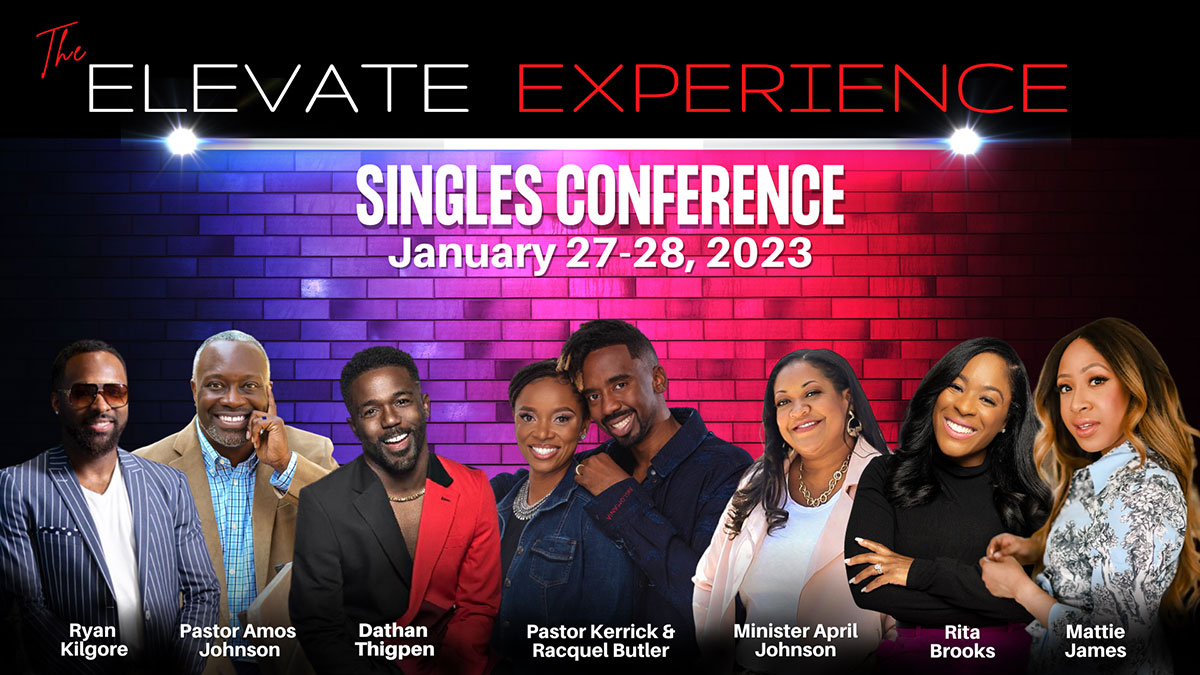 Singles Mixer - All Black Affair
Friday, January 27, 2023 @ 7:00pm- 9:30pm
The goal for this portion of the event is to allow singles to mingle and get to know one another through table conversations.

Attire is all black. Dress up or down (Just feel amazing!)

Main Session
Saturday, January 28, 2023 @ 9:00am - 5:30pm
Are you ready for what you have been praying for? Cultivate the importance of operating in faith, wholeness, a renewed mind and consistent application of God's Principles in your everyday life.

During the Elevate Experience, singles will be supercharged to be intentional and operate by God' s plan. Lunch and a snack bar will be available.

Who's Invited
All unmarried adults are welcome.

Location
Faith Christian Center Austell
3831 Tramore Pointe Parkway
Austell, GA
Important Details for the Elevate Experience
The Elevate Experience is almost here!!! All singles that purchased a ticket to attend The Elevate Experience, please complete this survey. Your promptness helps The Singles Leadership prepare for you in excellence!
Calling All Married Volunteers
Married Volunteers are needed at various times on Friday, January 27th from 7:00pm - 10:00pm and Saturday, January 28th from 8:30am- 6:00pm. Please sign up to volunteer.